A quick update from Toolband regarding some more tickets available for the Tool shows in October:
TOOL OCTOBER SHOWS UPDATE AND TICKET LINKS
Attention Tool enthusiasts: A limited number of tickets have been added for the TOOL SHOWS in OCTOBER, so don't miss your chance to experience the band's exceptional musicianship and unrivaled stage visuals.
TICKET LINKS:
10/22 – Sacramento:
http://fgtix.to/1UiYWQW
10/24 – SLC: http://www7.ticketingcentral.com/V2/Quantity.aspx

10/26 – Denver:
http://www.altitudetickets.com/event/tool-6361/
10/28 – Little Rock: http://www.ticketmaster.com/event/1B0050C4940D1352
10/29 – New Orleans: http://voodoofest.co/24ld9Sv
I haven't checked to see what is actually still on sale, so your mileage may vary!  Happy hunting!
This is probably the last tour announcement for the time being, but as anticipated Tool are also playing the Aftershock Festival in Sacramento, CA n the 22nd of October.  Joining them the following day are Puscifer!
Here's the full lineup:
As expected Tool have been confirmed as being on the lineup for the Voodoo Music & Arts Experience held in New Orleans this October.  It seems as though Puscifer will also be on the lineup:
No word yet on which day the bands will be playing, though as Tool are playing in Little Rock on the 28th, I'd guess Tool will headline the final night on the 30th.
Stay tuned for an Aftershock announcement!
With the Tool Fall 2016 tour dates just announced, it seems as though ToolArmy is also getting an update of sorts.  For now, it seems that the Toolband/Army store has been updated to use the Full Screen Direct framework, with new members able to join for an annual fee of US$49.99.
This fee includes:
1 Year Membership
2 Stickers
1 Patch
1 Keychain
1 Membership Certificate
Membership T-Shirt
From memory that's more or less the same as the basic level of old ToolArmy membership.  The interesting addition is the annual fee.  It's not clear to me if it's $49.99 every year or if it'll be a different amount.  For those who were TA members prior to June 6th 2016, it looks like your membership will be honoured.
For what it's worth, I've never had a problem with an annual fee, provided the site gets updated.  $49.99 per year sounds pretty expensive though, and I'd certainly question if there were value for money there based on the mis-handling of Toolarmy over the years.
From a technical standpoint, the Full Screen Direct framework allows more than just a store – it's a mini social network of sorts for fan club members.  I know many of us would welcome a return to the interactivity ToolArmy had in the past, though based on how fans react to things on Tool's Facebook page, it could just end up being a shit storm!
I'm also disappointed that the pre-sales for the coming dates appear to be VIP only.  It's great to have some of these reserved for TA members, but not all of us want to blow $500 just to see them, regardless of what the other parts of the experience can offer.  And for those who have already experienced the VIP sessions before, I doubt many of them are super keen to see it again (despite reports that it's a great experience).
On a positive note, it is good to see some kind of movement on the website front for the band.  Though the album may still be some time off, I think many of us acknowledge that the website really should be updated prior to it's release, and the framework being used can be a good asset for the band in helping to release special editions of the album to its fans.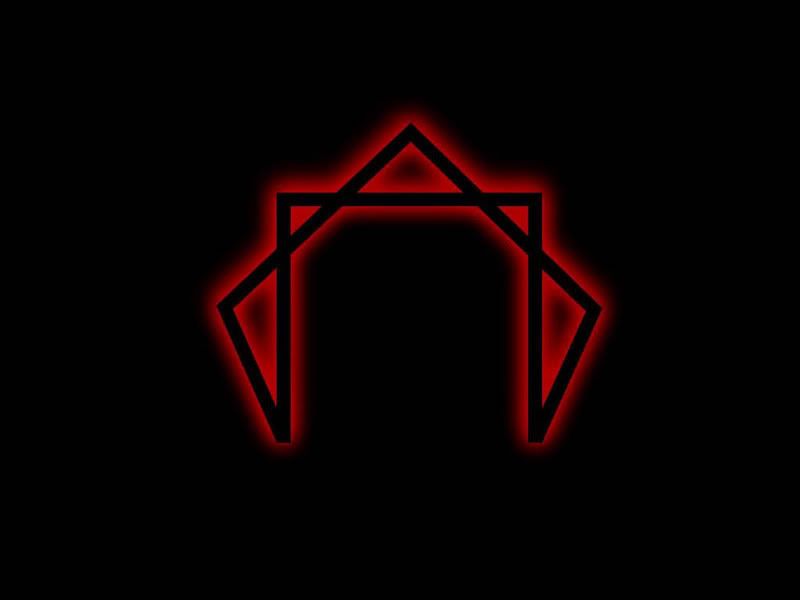 While I try and fight off the effects of a nasty cold I'm fighting at the moment, it seems that those from the Tool website have been busy preparing a number of announcements for us.  For most of us the important news is that we have confirmation of some Tool shows happening in October (I'll summarise and comment on the changes to ToolArmy in a separate post).
Three dates have been announced: Salt Lake City, Denver and Little Rock:
October 24th – Salt Lake City, UT @ Maverik Center. Tickets go on sale Friday, June 10th at 10:00am MDT at all Smith's Tix locations, smithstix.com and the venue box office.
October 26th – Denver, CO @ Pepsi Center. Tickets on sale Friday, June 10th at 10:00am MDT at Altitude Tickets. 
October 28th – Little Rock, AR @ Verizon Arena. Tickets on sale Friday, June 10th at 10am CDT. Purchase tickets at ticketmaster.com or livenation.com. 
It's also expected that Tool will be announced as part of the Voodoofest and Aftershock Festival lineups in the coming days.  From what I've heard this will be a short tour, so don't expect to see further dates added.
As is the norm these days, there will also be VIP tickets available, firstly via a ToolArmy pre-sale:
VIP EVENT PRE-SALES
A VERY LIMITED NUMBER of special VIP EVENT TICKETS will be available for the above three Tool shows – this as a salute to our distinguished TOOLARMY members who may want to reap the benefits of membership and get more of the Tool concert experience than that of more casual fans. The VIP PRE-SALE will begin on WEDNESDAY, JUNE 8th at 10:00 AM PDT. Again, this pre-sale is only available to ToolArmy members.
TOOL VIP TICKET PRE-SALE DETAILS
CONTENTS:
One (1) VIP ticket for admission to concert show (to be distributed at the VIP event)
Admission for one (1) to the VIP event in the venue
Early entry into the venue
Live Q+A session with Adam Jones*
One (1) VIP merchandise pack (to be picked up at the VIP event)
Tool's tour merchandise available for early purchase and at a discount at the VIP event
Photo opportunity
Light refreshments
*Live Q+A session is subject to change with another band member or band members
VIP EXPERIENCE PRICE: $499.98
In a short but interesting article on The Creators Project, it is revealed that digital artist Can Büyükberber created a bunch of visuals for Tool's most recent tour, including the new track Descending.  According to the article:
Late last year, Büyükberber put together ten individual video loops for band's live sets. In his description, Büyükberber claims the cosmic animated artworks developed through his work in architectural projection mapping performances. Through this work, he began experimenting with "morphogenesis and higher dimensional geometries," which, in turn, gave life to his design patterns. The animations were used for the first time in 2015 at a show in Arizona, and are now being used in the band's 2016 US tour.
There is a video which accompanies the article as well:
Though if you prefer, ToolArchive has created a version with a live recording of Descending synced to it.
The organisers of the Aftershock Festival, held in Sacramento, California on the 22nd and 23rd of October have posted an image of a bottle of Caduceus Anubis 2011 as well as a suggestion that the lineup will drop next Tuesday.  Perhaps they really love Maynard's wine, or possibly it's a hint that one of his bands will be included on the bill.
Many of you would be familiar with the rumour that Tool are playing Voodoofest in New Orleans, which happens to be the following weekend.  There is also some speculation that there will be a very short Tool tour with this, and while I have nothing concrete to back it up, I wonder if we'll see the Aftershock Festival, a couple of Tool shows between California and New Orleans, and then the Voodoofest to wind it all up.