Blair on Toolband/Army has posted some artwork from 10,000 Days. This one looks like a new logo:


Anyone else think it looks like it says Fool rather than Tool?
This one may or may not be the cover: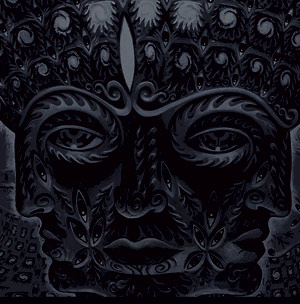 Looks ok to me, though I was expecting something a little different. I'm sure though, as usual there will be much more to the artwork than just this image, and I'd very much doubt the CD case would consist of just this poked into a jewel case…..