The Tool Hotline has been posting some pictures of the 10000 Days packaging. It looks like it will include some special glasses to view the stereoscopic images. Here's a pic to whet your appetite.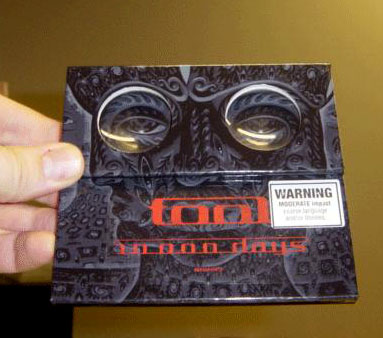 And just for the record, I think any of you out there who believe 10000 Days is some sort of hoax are insane. There I said it.
I think it's a great recording, those who don't – well that's fine, but stop deluding yourself that it's some kind of fake. On the other hand, I sure do look forward to being owned by the band if there is another CD coming out shorty…..